Chester Weber Wins Silver at the World Equestrian Games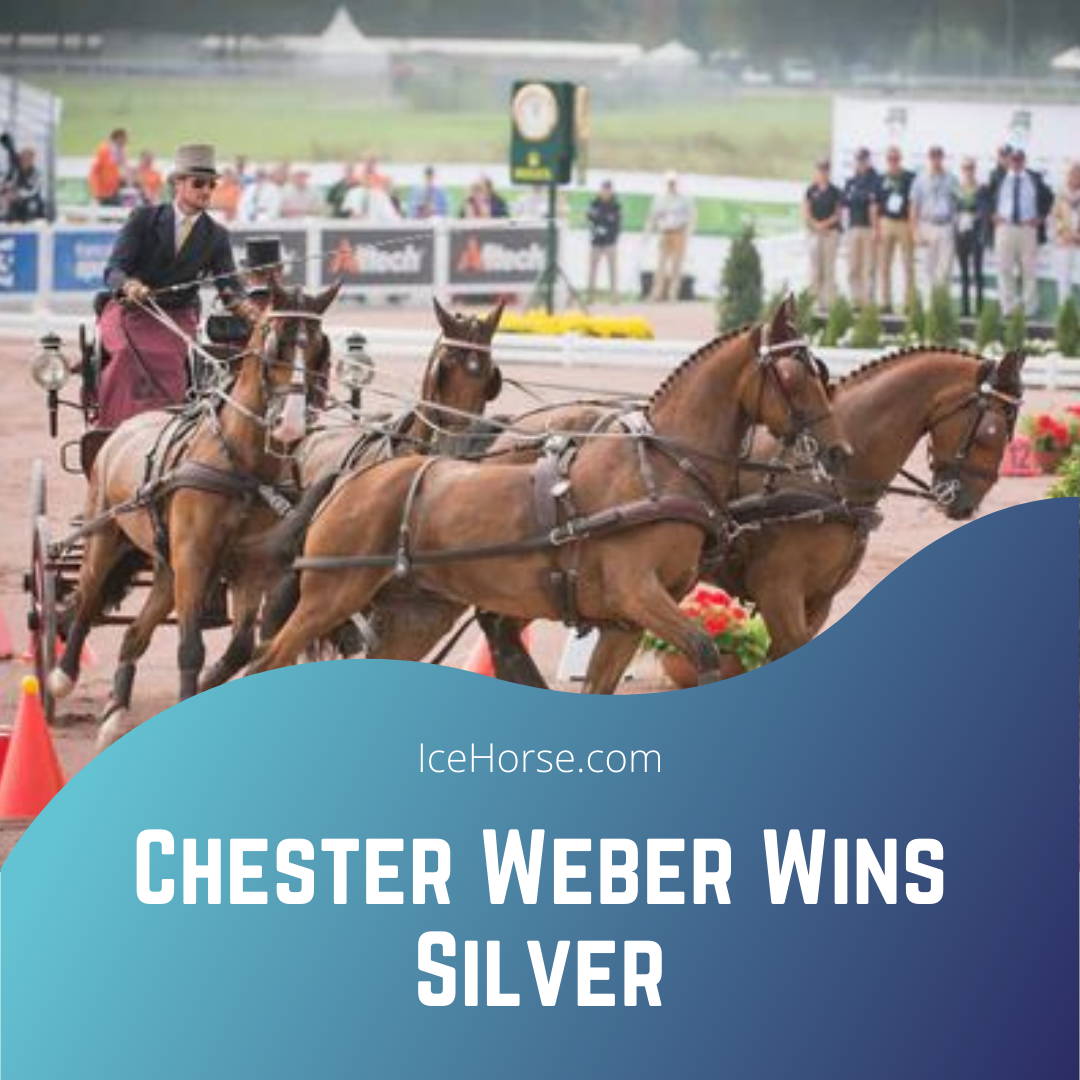 Alas, the 2014 FEI World Equestrian Games are over. The last day featured the FEI World Team and Individual for Four-in-Hands Driving Championship, boasting big names including our very own Chester Weber. Chester put in a phenomenal performance, clinching the Individual Silver Medal! A native of Ocala, Florida, Chester put in a great cones round with his team of KWPN geldings. This silver medal performance is his third individual silver at an FEI World Championship.
"I was really pleased; I couldn't ask for more," Chester said. "I was able to put the pressure on on the last day, and that is what sport is all about. I couldn't be more pleased with my horses, and my entire team. The suppliers, sponsors, everyone did a fantastic job, and I am just proud to be a part of it."
Though a gold medal was in his grasp, Chester understood the full scope of his accomplishment, adding "Some people call that the bridesmaid's award, but I am really pleased with it. I am so pleased with the horses, and I wouldn't trade them for any other group of horses here. I honestly think I have one of the best cones teams in the world. I will see you again in two years."
We are so proud of Chester and our Ice Horse sponsored riders! We had so much fun at the World Equestrian Games and look forward to the rest of 2014!