Tom McCutcheon and Blondie Love Ice Horse!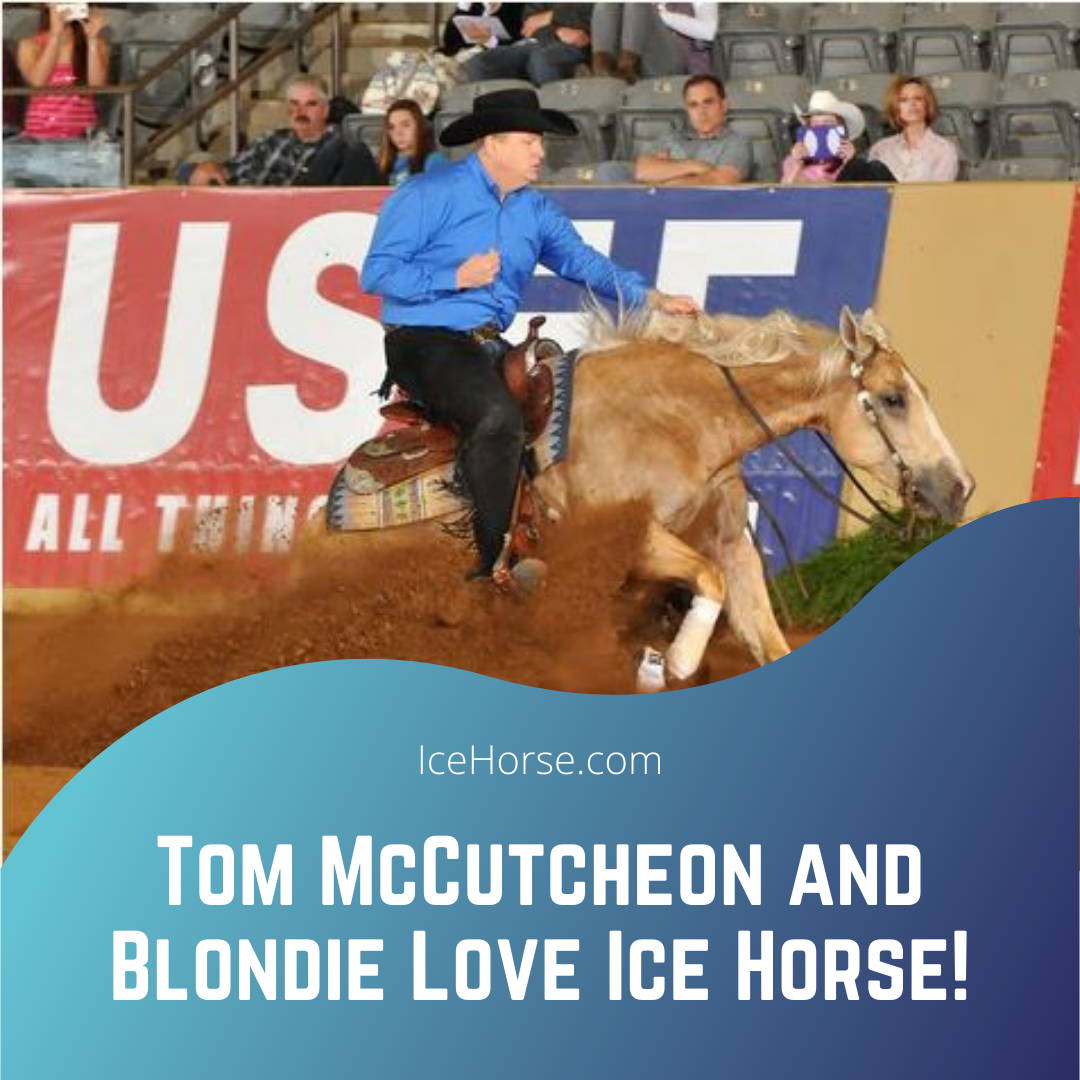 Our very own sponsored rider, Tom McCutcheon, and his horse Blondie both love their Ice Horse Ice Boots. We are so happy to work with Tom, who is truly a world renown superstar, and are honored that he feels so highly about our products. Tom was nice enough to say some kind words about his love for Ice Horse products.
Tom will be competing in the upcoming World Equestrian Games, and we wish him the best of luck!
"We really do love our IceHorse products & all of the horses in our programs, both training & rehabilitation/maintenance, do too!" - Tom McCutcheon Reining Horses.
Blondie (pictured) has seen positive results from using Ice Horse products. Our goal is to offer the best products to all, including Blondie, to keep our riders performing at the highest level. To hear praise from such a reputable and great rider is so wonderful.
Our boots are available on our website for your horse, too. To find out more about Ice Horse Boots and Wraps, visit our website IceHorse.com!