Ice Horse Announces New Collaborative Partnership with ESMR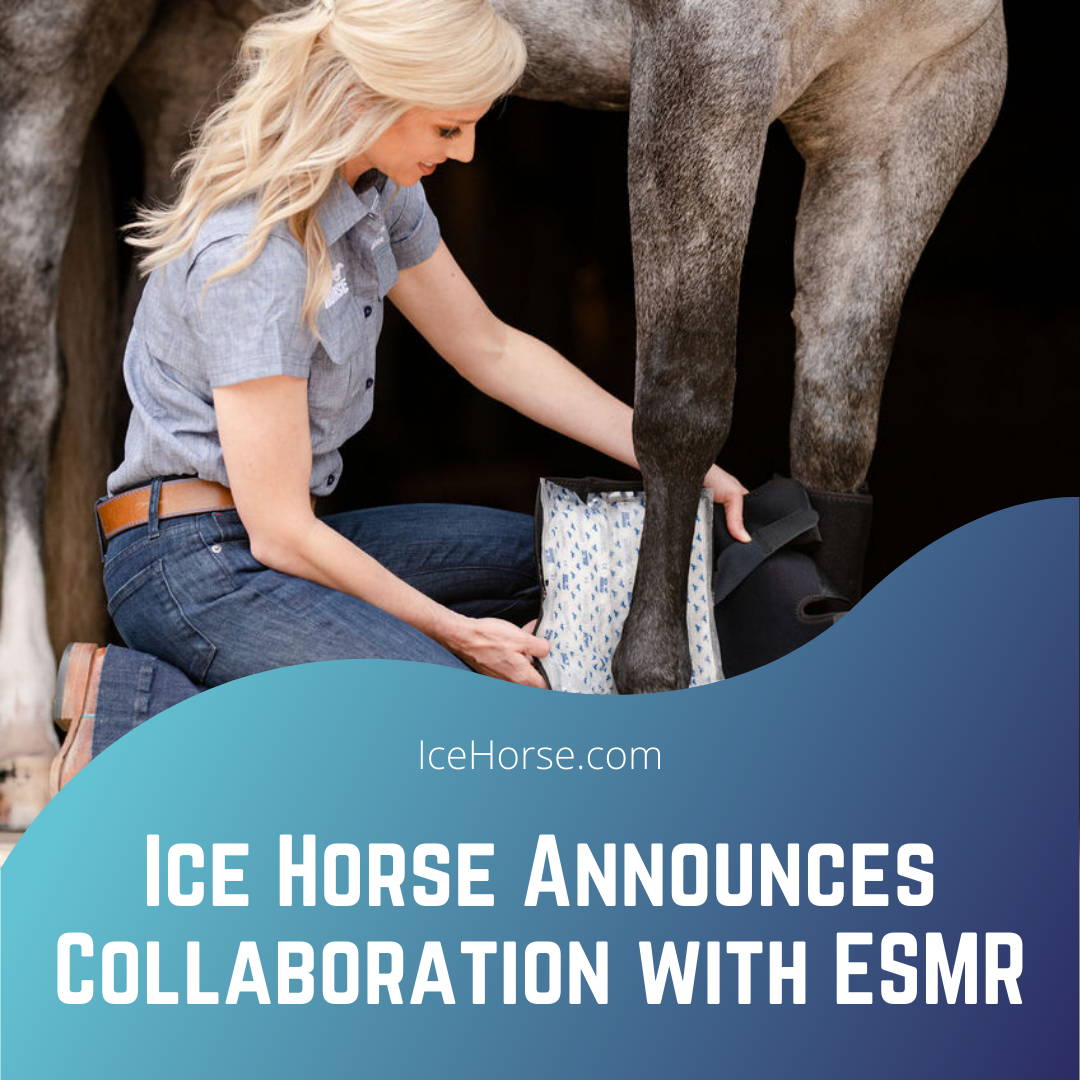 Ice Horse is proud to announce its new collaborative partnership with Equine Sports Medicine and Rehabilitation (ESMR). Dedicated to treating the performance horse, ESMR features the professional insight of leading veterinarian Dr. Sherry Johnson, DVM, MS, DACVSMR, alongside her co-owners, Dr. Josh Donnell, DVM, and Dr. Cameron Stoudt, DVM.
"Our mission at ESMR is to provide the best, evidence-based veterinary care for actively competing equine athletes and those rehabilitating from orthopedic injuries," said Johnson. "Our alliances with like-minded industry leaders such as Ice Horse ultimately advance the level of care we can provide."
Ice Horse products allow for targeted cryotherapy for both injury prevention and rehabilitation. The application of Ice Horse leg wraps, back blanket, or hoof boot allows for an efficient, combined approach of cold therapy and compression. This type of cryotherapy plays a critical role in post-exercise recovery, management of chronic inflammation, treatment of injuries, and more. And these effective treatments can be easily administered both at home and on the road.
"The anatomic fit of the Ice Horse wraps, boots, and back blanket are the absolute best on the market," Johnson added. "And the products fit so well, and with excellent insulation, that I'm able to utilize them for both cold and heat therapy for my patients. Nothing compares, in effectiveness and in quality, to Ice Horse."

To further support the soundness and longevity of the performance horse, Ice Horse is working alongside the ESMR veterinarians, to continually refine the existing line of products in addition to working together to create new custom pieces for rehabilitative use.
"We're thrilled to be collaborating with ESMR and Dr. Sherry Johnson," said Julie Garella, CEO and president of MacKinnon Products, LLC, the parent company of Ice Horse. "Their veterinarian-directed rehabilitation practice is at the forefront of equine sports medicine, which makes for the perfect collaborative partner to use our products."
IceHorse products will be available with ESMR at nationally-sanctioned competitions throughout the year, in addition to keeping them in stock at the ESMR clinic in Pilot Point, Tex., and at the rehabilitation center located in Whitesboro, Tex.
For further updates, please follow Ice Horse on Instagram at @icehorse and visit the Ice Horse website at www.icehorse.com and the ESMR website at www.eqsmr.com.