This is How to Maintain Soundness of the Equine Athlete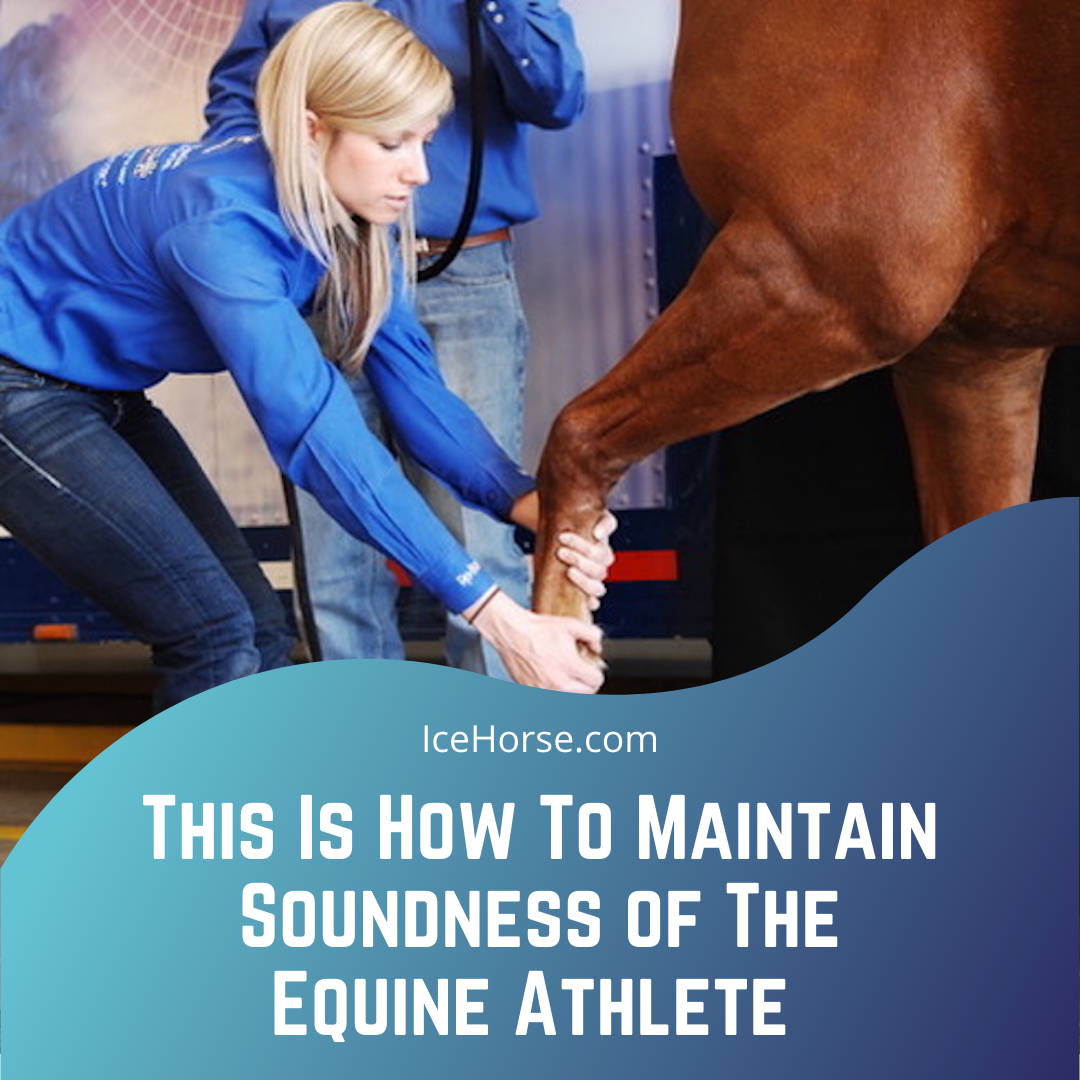 Regardless of the discipline, the actively competing horse, requires a certain level of care to continue to perform with sound body and mind. Here are a few tips from Dr. Sherry Johnson, managing partner of Equine Sports Medicine and Rehabilitation, that will help preserve and maintain the physical health of your equine athlete.
Within the realm of high-level performance horses, new injuries can develop as a result of use. And then there are the horses that have some level of orthopedic baggage—those known injuries or issues that have resolved, allowing the horse can come back to their respective sport in a usable condition but that require a higher level of care and vigilance.
Whether your horse falls in either camp, the overarching approach to soundness is to protect all the hard-working tissue and to keep inflammation at bay. Increased workloads can lead to soreness or the beginnings of an injury. It's important to prevent a primary injury from developing by zapping it at the pain-modulation level and by promoting healing.
The super-vigilant horse owner or trainer/rider can catch possible problems early. And I work closely with them by using modern technology, which includes optimized icing tools, to address the situation.

I think that icing is the first and foremost method that I utilize for injury prevention. Of course, I don't suggest icing before calling the veterinarian for suspected injuries. But once the horse is professionally assessed, then I love using Ice Horse to reduce inflammation and swelling.
Once an issue is highlighted, icing is my first line of defense to reduce inflammation. Ice Horse is great because it is non-water immersive, which in turn means the ability to use the ice wraps and boots longer and more frequently. It's really an asset to be able to ice without soaking compromised feet, for example. Conversely, you're able to wet the legs or backs before applying the anatomically correct Ice Horse wraps or blankets for a deeper cold therapy treatment.
Icing is also helpful after intense work. My clients will look at their training and work schedules, and when preparing their horses in the lead up to a horse show, they'll be sure to ice as the workload increases and have their horses be in a constant state of active recovery. Additionally, icing is great on the horses' off days, when they can relax and rest for the day, wearing their wraps.
I don't believe there is such a thing as icing too much especially when using the Ice Horse dry immersion technology. In my mind, as long as the fit is good, you can, and should, leave ice wraps and boots applied for long periods of time to truly see the benefits of this form of cryotherapy which includes reducing temperature at the tissue-level. This is why it's so important to use a product like Ice Horse that actually stays cold for far longer than its competitors.
Icing results in pain modulation and reduced swelling, which promotes a more pain-free state at the tissue level. In a pain-free state, the horse is physically able to do more: more rehab, more training, more competing. So whether it's injury prevention or pain modulation for your horse, look to icing with Ice Horse as that first line of defense.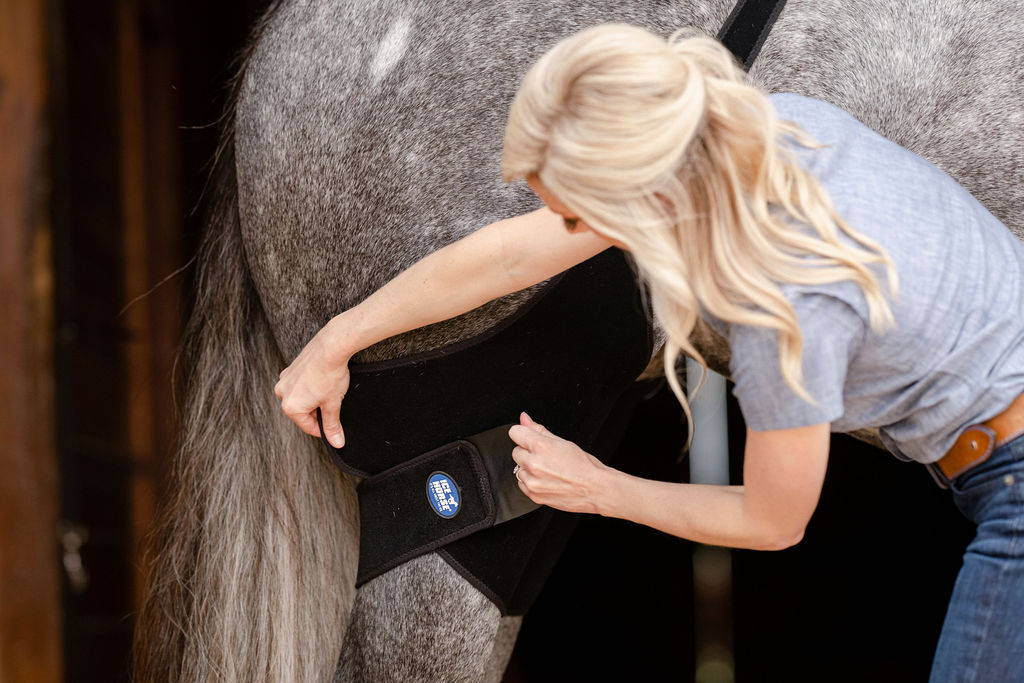 Dr. Sherry Johnson, DVM, MS, DACVSMR, was raised in Iowa on a row crop farm, spending most of her time on the back of a horse. She attended veterinary school at Iowa State University, followed by an internship at the Equine Medical Center of Ocala (EMCO). After completing an Equine Sports Medicine & Rehabilitation residency at Colorado State University and becoming DACVSMR board-certified, she embarked on a Ph.D. program where she focused on rehabilitation modalities related to tendon healing.
Her achievements include receiving the 2018 American Quarter Horse Foundation Young Investigator Award; the 2019 EQUUS Foundation Research Fellow for her research on new approaches for tendon injury rehabilitation in horses; and the 2020 Grayson-Jockey Club Research Foundation Storm Cat Career Development Award for her project, "Validation of Blood Flow Restriction Training in Horses."