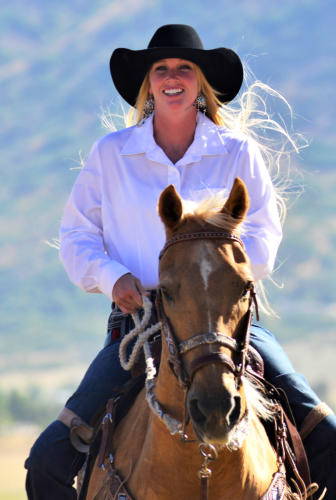 QUICK STEPs
TO BEAUTIFUL SKIN!
Championship barrel racer. In 2010, Snyder suffered a car crash that paralyzed her from the waist down. She overcame the injury and kept competing.
In 2015, Amberley won a fan exemptionto compete in RFD-TV's The American Rodeo and made a time of 15.3 seconds with her horse Power, only 0.6 seconds slower than the winning time
In 2016, she was in the top 5 for the Rocky Mountain Pro Rodeo Association, and she also won her Women's Professional Rodeo Association card in 2016, and now competes in the RAM Wilderness Circuit.
Amberley's story was portrayed in a Netflix biopic Walk. Ride. Rodeo. She performed all the post-crash horse stunts in the film.
Amberley Snyder is now a popular motivational speaker and posts a weekly "Wheelchair Wednesday" video on social media to showcase everyday tasks that have become more challenging.
"Running barrels an take a toll n your horse. I use Ice Horse after our runs to keep the horses legs cool and tight. "