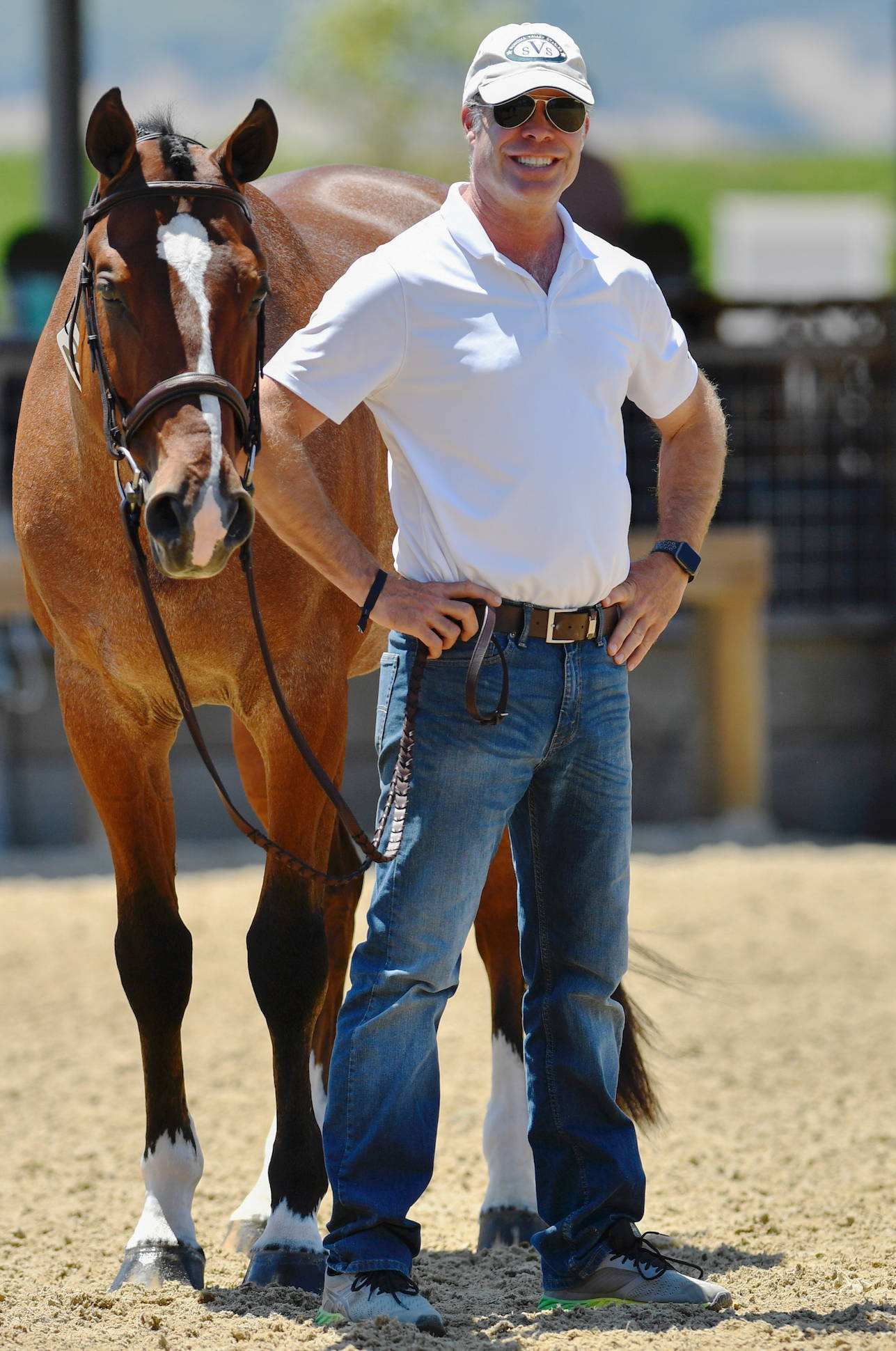 Owner and head trainer of Sonoma Valley Stables. located in Petaluma, California.
Ned has produced notable horses like Lake of Stars, Woodstock, and Chance of Flurries. With the help of his daughter Avery Glynn, Ned has discovered and developed winning equitation horses like Cocon 4 and the well-known amateur owner jumper, Alley Oop.
Ned's first exposure to horses was at ranch camp as a young boy. And when his family moved to Petaluma, Calif., and his sister started taking formal riding lessons in three-day eventing, Ned followed suit.
Currently serves as USHJA Zone 10 Co-Chair.
Each year SVS hosts an unrated hunter derby with 60 horses. The quality level is as good as the premiere shows: footing, jumps, judging, safety, scheduling, and resulting in donations of $20,000.00-$40,000.00 to a local food bank.
"Our horses are athletes and each one of them has a daily health routine. Ice Horse products are a big part of that."